Surviving Dengue Intelligently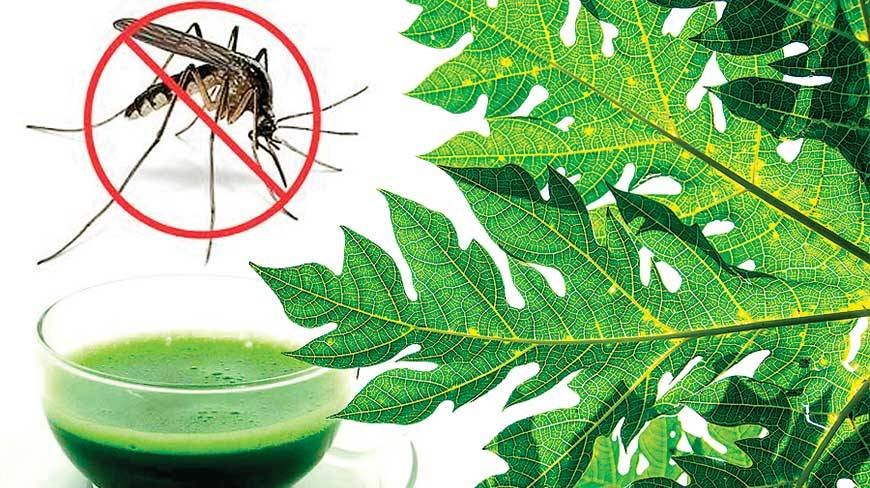 It is time to separate the facts from myths about alternative treatments and magic cures for those battling dengue fever.
Most dengue fever patients reach out to home remedies before they go for dengue treatment. The general physician generally prescribes antibiotics that attend to the symptoms. Many patients have their own version of home remedies. The most popular one is a mix of papaya leaves and goat milk which is said to stabilise the platelet count.
The debilitating viral disease transmitted by the Aedes mosquito spreads in the city, victimising even celebrities like Vidya Balan, Zareen Khan, and Sooraj Pancholi. It is important that we list the precautions, distinguish the facts from the myths and get experts to share the ideal line of treatment. This viral infection is characterised by a high-grade fever and a drop in platelet count. This condition worsens in the first few days following the onset of fever. The drop is very unpredictable and can range from a lakh to as low as 1000 (The average normal count is between 1.5 lakhs to 5 lakhs). So far, there is no cure for dengue fever. The disease runs its own course and recovery is seen in more than 99 percent of patients.
Being inflicted with dengue fever leads to various complications like a drop in the platelet count, bleeding tendencies, liver and renal failure and lung complications. And in the absence of anti-dengue drugs, a range of alternative dietary options suggest kiwi, dragon fruit, papaya leaf extract and goat's milk. But the authenticity of these dietary measures is questionable. These may be helping psychologically but there is no evidence that it truly does work. Today, it is papaya leaf, tomorrow there'll be 10 more in the market.  One must understand that in dengue, there is a sharp drop in platelet count on day 3 and 4, then it naturally picks up from day 6 and 7, even if you don't alter your diet. So chances are, that consuming these alternate supplements coincides with the body's natural course. The count was going to go up regardless.
IS PAPAYA RIGHT FOR PLATELET?
Information that claims that papaya leaves are packed with enzymes like chymopapain and papain that normalize the platelet count attend to clotting, liver function, and repair liver damage caused by dengue. The young leaves from a fruit bearing papaya plant should be used. There are a few studies published regarding the use of papaya leaf extract in dengue fever treatment especially with respect to low platelets and the results have been equivocal.  So, there is definitely no clear evidence to suggest that this extract helps in faster recovery than a placebo. On the other hand,  many patients who consume these juices or extracts develop stomach ache, vomiting, and diarrhea, which adds to the stress of the patient  Dengue is stressful on the abdomen and liver and papaya leaf juice is heavy on these organs, so in fact, you are doing more harm than good by consuming it.
KIWI AND DRAGON FRUIT
These fruits play a role in the illness like most other fruits. They are rich in Vitamin C, antioxidants, lycopene, and fiber and boost the immunity to some extent. In dengue along with platelet count, WBC count, muscle weakness, liver and kidney conditions also needs equal attention.  There is no harm in consuming these fruits but you can't just rely only on them.
TULSI AND BASIL LEAVES
Tulsi and basil also are said to possess anti-viral properties, but a more detailed scientific evaluation is needed to ascertain their role in dengue. These leaves significantly boost your immunity.
GOAT MILK
Goat milk has great immunity benefits but it depends on how the goat was milked. If it was done in an unhygienic manner, it can do more harm than good. Another concern with consuming raw milk is the chance of developing a bacterial disease.  Even though raw goat milk is said to be beneficial for dengue due to the high concentration of selenium in it, consumption of raw milk can lead to serious bacterial diseases like brucellosis and non-TB mycobacterial infection which can turn out to be more dangerous than dengue.
Complications associated with dengue fever usually appear between the third and fifth day of the illness and doctors said that even if the fever subsides, patients should be monitored closely for these signs for another two days.
A doctor has no control beyond the consulting room. It becomes the patient's responsibility to ignore hearsay.
Comments
comments