Modi's Economic report card: 2014-16
Two year ago today, Narendra Modi was sworn-in as India's 15th prime minister. Mr. Modi and his party campaigned on a message of bringing wholesale change to the world's largest democracy and improving the livelihood of its citizen.
Now, two year later, the question that arises 'Is it going well? '
Followers of his party are saying, yes it is more than expectation.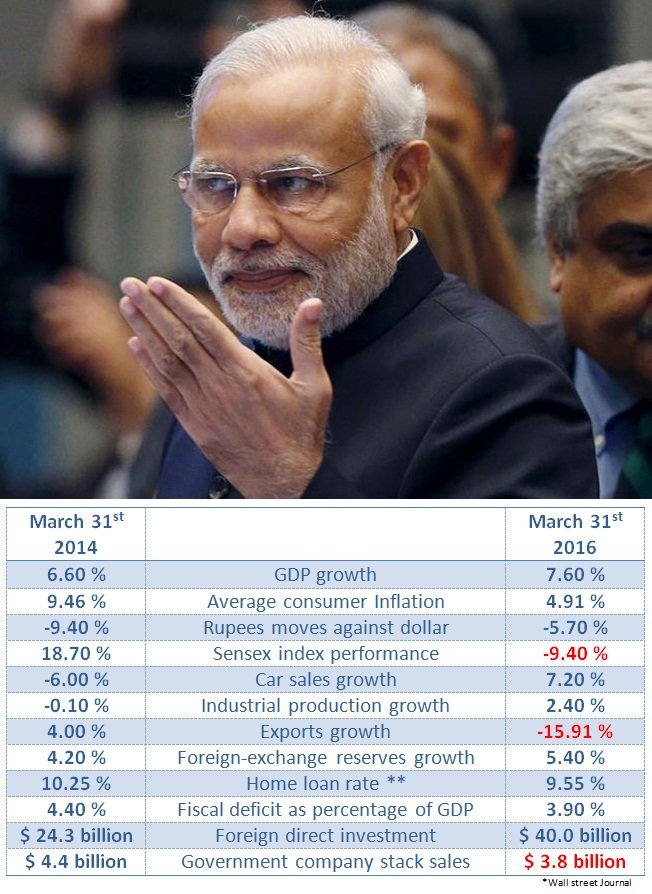 Despite the disappointment of the investors and executives who had hoped Prime minister Modi would become New Delhi's most business-friendly prime minister ever, India's economy has been doing better: Better relative to other countries and much better compared with the country before Mr. Modi and his party took over in New Delhi.
But in my opinion and also as per the experts, "the country's stock markets are  performing at their worst and the prime minister's ambitious "Make in India" campaign has stalled.
Let's see what happens next year.
Comments
comments