ISRO's record launch PSLV-C34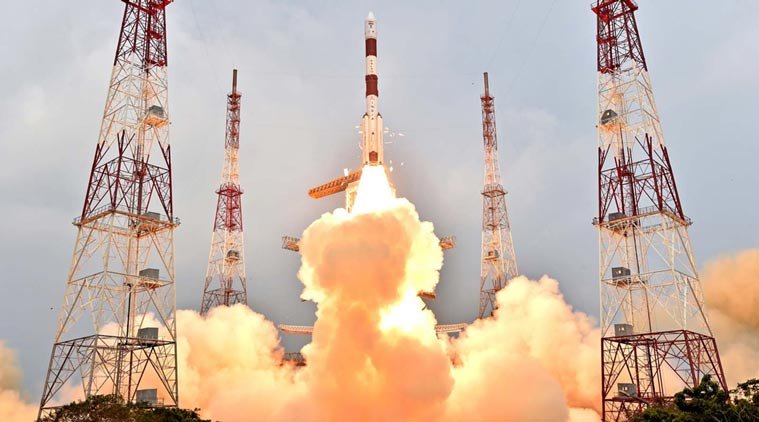 The Indian Space Research Organization (ISRO) today created history by launching 20 satellites, including 17 foreign payloads, using its flagship rocket Polar satellite Launch Vehicle (PSLV) C34 from the second launch pad of Satish Dhawan Space Centre in Sriharikotta.
PLSV: Polar satellite Launch Vehicle is an expendable launch system developed and operated by the Indian Space Research Organization (ISRO). It was developed to allow India to launch its Indian Remote Sensing (IRS) satellites into Sun-synchronous orbits, a service that was, until the advent of the PSLV, commercially available only from Russia. PSLV can also launch small size satellites into geostationary transfer orbit (GTO)
1.It lifted off with India's Cartosat 2 series satellite meant for earth observations as the primary payload and 19 other micro and nano satellites.
2.India's earth observation spacecraft Cartosat-2 Series satellite is similar to the earlier Cartosat-2, 2A and 2B.
3.The 19 co-passenger satellites together weigh about 560 kg at lift-off.
4.According to ISRO, the total weight of all the 20 satellites is about 1,288 kg.
5.The co-passengers include satellites from the US, Canada, Germany and Indonesia as well as two satellites from Indian Universities.
6.The mission carries LAPAN A3 of Indonesia, BIROS of Germany, SKYSAT GEN 2-1 of US, MVV of Germany among the micro satellites.
Comments
comments